February 2015
An Afternoon Tea and

A Book Discussion at The Library
N. A. Jenkins Board Room
.
If you missed last year's
Library Book Discussion
, you missed a stimulating, self-searching, and enlightening experience!!!
Do not miss the opportunity to share your opinions with Ms. Toretha Wright, Publications Writer, Public Relations Department as they lead the discussion on: Reflections in a Faded Mirror, (by Toretha Wright)
Presenter: Ms. Toretha Wright, Publications Writer, Public Relations Depart.
Blessed Experiences Genuinely Southern, Proudly Black, (by Mr. James E. Clyburn)
Presenter: Mrs. Bridget V. Sledge, Reference Librarian, Library Services
"A Century of Black Life, History, and Culture"
Library Black History Display
Library Resources
Altman, Susan. Extraordinary African-Americans.

Carey, Charles. African Americans in science : an encyclopedia of people and progress.

Clyburn, James. Blessed experiences : genuinely Southern, proudly Black.

Elam, Michele. The souls of mixed folk : race, politics, and aesthetics in the new millennium.

Harris, Melanie L. Gifts of virtue, Alice Walker, and womanist ethics [electronic resource].

Lovett, Bobby. America's historically Black colleges & universities : a narrative history from the nineteenth century into the twenty-first century.

Smith, Jesse Carney. Black firsts [electronic resource] : 4,000 ground-breaking and pioneering historical events.

Wilson, Nancy Rabuck. Understanding the civil rights movement [videorecording].
Explore the LIBRARY'S
African American

/Black History eBooks!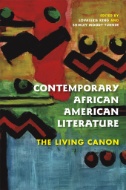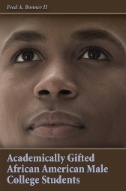 Explore "Films on Demand" for great Black History information.
Life Is Just A Minute
Life is just a minute—only sixty seconds in it.
Forced upon you—can't refuse it.
Didn't seek it—didn't choose it.
But it's up to you to use it.
You must suffer if you lose it.
Give an account if you abuse it.
Just a tiny, little minute,

By Dr. Benjamin Elijah Mays, Former President of Morehouse College
WHAT WILL YOU DO WITH YOUR MINUTE?
Featured Database
The electronic edition of records for local, regional and national U.S. newspapers.
Passwords and usernames for databases are available at the library's Information Desk.
Continue doing whatever it takes to make you an AWESOME TIGER!
So much to research. So much to read!!
REACH
for the BC Library in 2015!
Register to become a library user by obtaining required barcode.
Explore the library's 200,000 plus eBooks, PASCAL Delivers Service, Archives, Films on Demand, and numerous academic databases.
Act by visiting the library or the Library's Webpage.
Contact the library staff to schedule a tour, orientation, workshop, or class visit on how to access various resources.
Help yourself to the many services available at the Library!
Looking forward to seeing YOU at the LIBRARY!